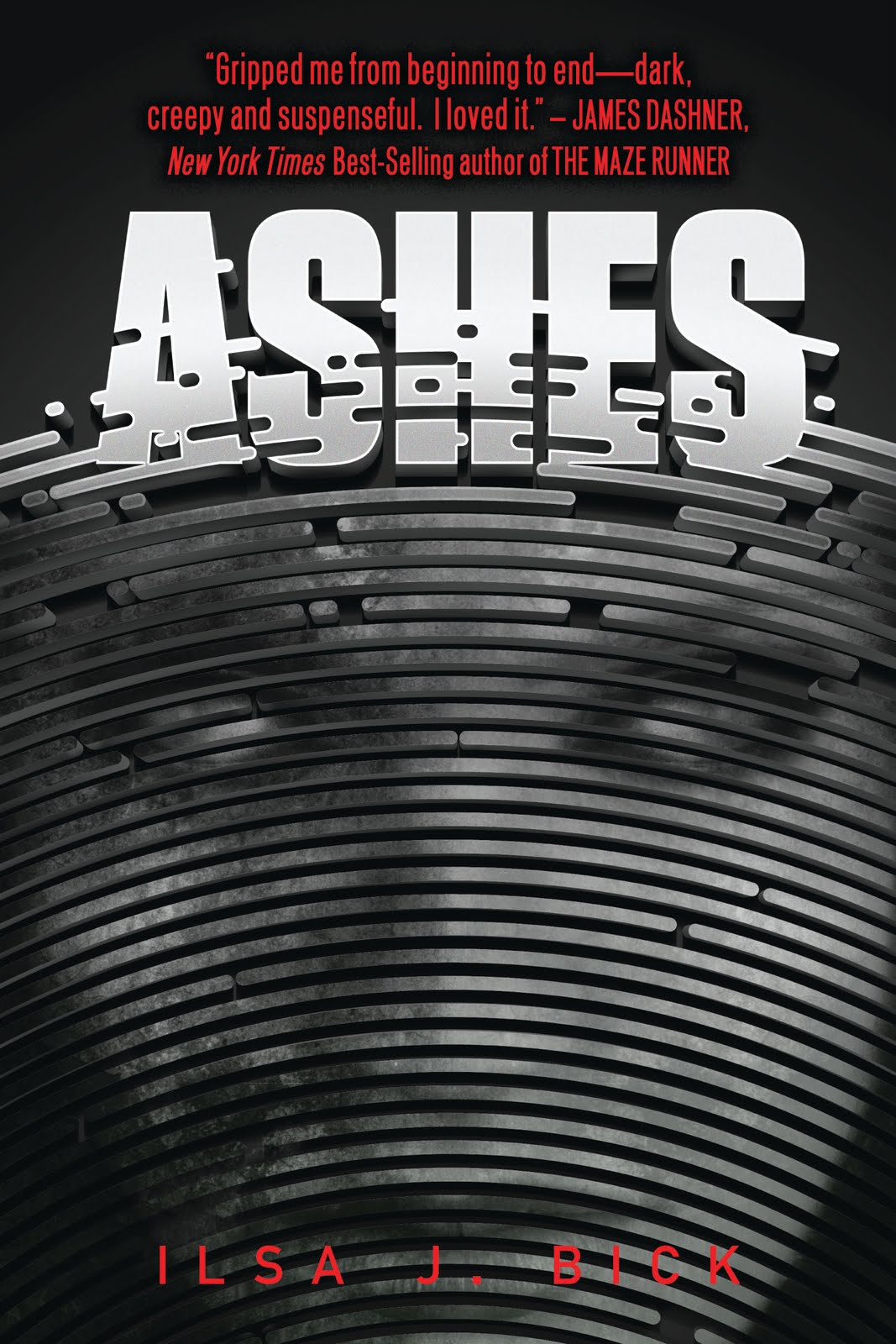 Author: Ilsa J. Bick
Series: Ashes Trilogy #1
Release Date: September 6, 2011
ISBN13: 9781606841754
Format: hardcover
Genre: YA, apocalypse, horror, sci-fi, dystopia
Source: Borrowed from library
It could happen tomorrow . . .

An electromagnetic pulse flashes across the sky, destroying every electronic device, wiping out every computerized system, and killing billions

Alex hiked into the woods to say good-bye to her dead parents and her personal demons. Now desperate to find out what happened after the pulse crushes her to the ground, Alex meets up with Tom - a young soldier - and Ellie, a girl whose grandfather was killed by the EMP.

For this improvised family and the others who are spared, it's now a question of who can be trusted and who is no longer human.

Author Ilsa J. Bick crafts a terrifying and thrilling novel about a world that could be ours at any moment, where those left standing must learn what it means not just to survive, but to live admist the devastation.
My thoughts:
It took me longer than usual to get to this book, probably because the cover didn't really appeal to me, but wow. Just, wow. Ashes is beautiful, terrifying, real, painful and just plain scary. Usually, dystopian and apocalyptic novels, to me, are a representation of what life may be in the future, and generally happy and calm even when the characters meet conflict. But this pretty much just freaked me out, something that books don't do a lot to me. This is not only dystopia, but pure horror. Generally I have two reactions to horror novels:
I freak out and leave the book forever with this kind of face. O_O And then I cower beneath my blanket and hope the monster under the bed doesn't get me.

I read it, for the sake of trying to fool myself into thinking I'm not that chicken and end up liking it. And then I make myself a congratulatory sandwich for being brave. c:
But Ashes wasn't just there to scare my pants off. It connected with me, like I was living in Alex's shoes. Alex, with her own baggage to get rid of. Ellie, who at first seemed like a bratty little sister but a character who I came to love afterwards. Tom, sweet and just plain good, even with his own secrets, who I cried over, something that doesn't happen a lot. The setting, very modern and real in the beginning morphing into a nightmare making the apocalypse seem not too far off in the distance, way too close for my own comfort. Any choice you make could be your last. (I think I read that from a book, but I don't remember . . .) I generally don't go around buying my books because of lack of money (I get 99% of my reads from the library), but all I want to do is go to the nearest bookstore to get a copy for myself and cry myself to sleep while reading this.
Cheers!